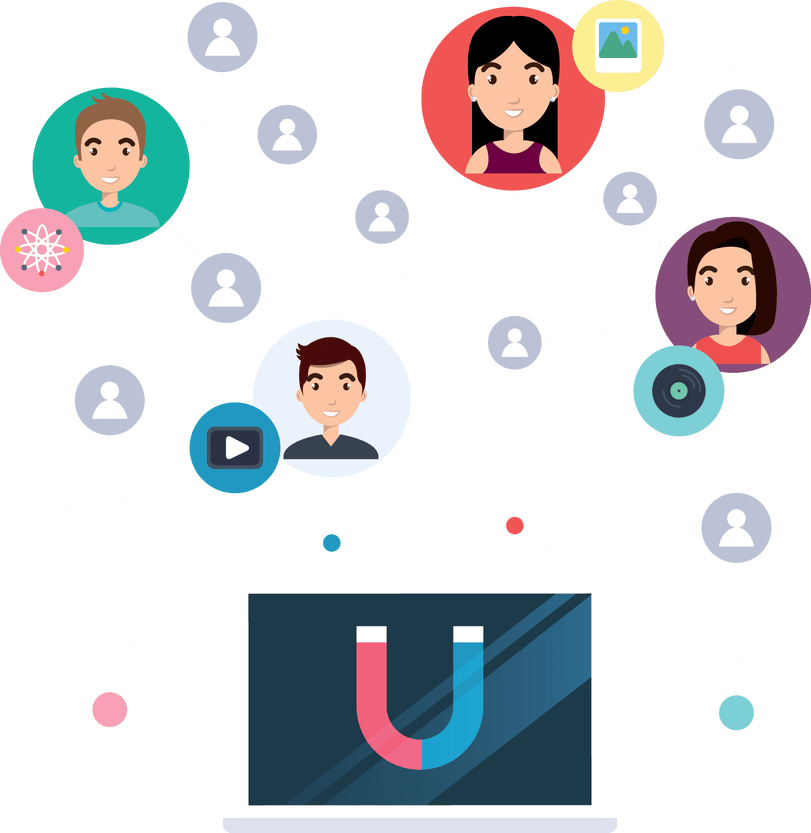 Yellow Data Pages Extractor
This software extracts data from the yellow
data pages and saves to Excel
Download
Features
Our software was developed using the best and latest technological advances, and we're always working on improving user experience every time there's new technology on the market!
Why IQUALIF Pages Extractor?
IQUALIF Yellow and White Pages Extractors are the most user-friendly scrapers you will ever use.
How does it work?
Just select the country you want and get an extensive list of Yellow or White pages from that country.
Comparing to other software
IQUALIF software is free from all the issues that plague all of the competitors' scrapers.
List of streets
You can use the list of streets provided by us or you can import your own.
Best software on the market
IQUALIF Extractors allow you to extract up to 40% more data than any other scraper on the market.
Demo version available
Get the entire functionality of our software for the first three days for FREE, no payment required.
The opinion of our
clients means the world to us
"IQUALIF scrapers are fabulous - they provide a completely new approach to the sales process. The best part about the IQUALIF software is that their scrapers never fail. All you need to do is run their program and tell it where you need the Pages from. The results always help my team grow our sales amounts over time. And the new versions of the Yellow and White Pages Extractors give us data like never before. "

"Sincere thanks to the IQUALIF team for their professional and informative approach towards always improving their product, they always make it better even when I think there's no room for improvement. Their absolutely tireless will to help and assist the users in getting everything right is unmatched. With the massive amount of new clients their software brings to my company, the IQUALIF scrapers offer tremendous help in increasing the amounts of sales, which gives us the needed push towards growth and prosperity. "

"IQUALIF Yellow and White Pages Extractors are the most incredible things I've ever found for the sales process. I've tried every single possible scraper, and all I can say is that this is the absolute best tool for improving your client base. I am of the opinion that the tools they have for finding new first-time customers are superb, it's the dream of every salesperson. Their results will certainly help us make our product's marketing campaign a much better experience for us and will allow more clients to use our product for bettering the world. "

"I really wish I heard of IQUALIF software earlier - I would probably have even more sales then. In my opinion, their scrapers really help with the process of finding new clients, and the software is very adaptable, so you can tailor it specifically to your company's needs. Our entire sales department has been using both Yellow and White Pages Extractors with great enthusiasm – every single one of my employees can't stop praising these tools. Ever since we started using them, the staff has had a non-stop flow of new leads."

"If I had this (Extractor) six years prior, I'd have been a much wealthier man. The whole company's taken it on board, I've never seen such enthusiasm so I am getting a great buzz from this. I, really enjoying my work and my business, it's very exciting when you can see yourself going forward in a really progressive way. I couldn't have done it without extractor, it makes everything so clear and easy for me to understand and I don't miss anything out. "

"As a Sales Manager, I can sincerely say that both the Yellow and White Pages Extractors are amazingly useful tools. We in the industry spend countless hours discussing the best ways to find new clients. And for the first time in my career I have a way to find a stable stream of new clients - I can modify the search at will and get the clients from the exact location I'm looking for. It's an amazing feeling to know that your client base doesn't miss any possible interested clients. What I've discovered with my sales teams is newly found enthusiasm; they're dying to get the newfound clients into our base. "

IQUALIF software extracts the Yellow and White Pages' data
and conveniently saves it into Excel or CSV spreadsheets.
IQUALIF White and Yellow find full contacts of both individuals and businesses from the Yellow and White Pages directories of many different countries, respectively.

IQUALIF software is priceless for someone looking to grow their client base - it presents you with every possible resource needed for creating customer files and forms, as well as qualification files.

IQUALIF software collects up to 40% more contacts than any single one of its competitors, and it does so while finding complete contact information - something no other scraper does!

IQUALIF Yellow and White extracts the emails of a business if they are available on their online Yellow and WhitePages profile, and if not, IQUALIF software goes even further - it searches through the company's website and always finds the emails!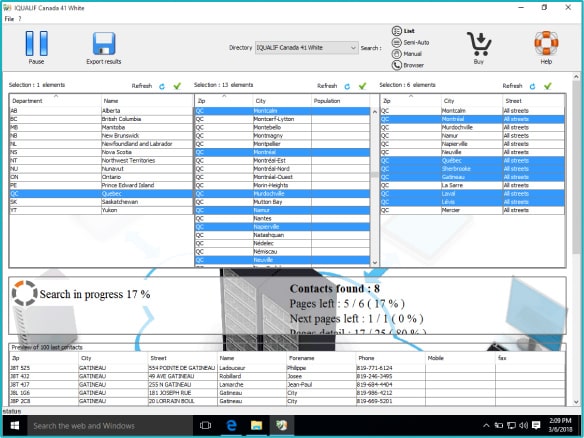 Comparison Table
| Overview | IQUALIF | Others |
| --- | --- | --- |
| Usability | Simple and user-friendly | Slow and non-intuitive |
| Compatibility | Works on Windows as well as Mac and Linux | Designed for use in a single operating system. |
Scraping
Extracted data quality
Real Yellow and White Pages only - you won't see any nonexistent data
It's common for other scrapers to have nonexistent data
Extracted data volume
IQUALIF scrapers extract over 40% more data than other scrapers
Noticeably lower volumes of data scraped
Exporting data
Conveniently exports found data to CSV or Excel
Complex and awkward process for data export
Anti-Blacklisting
No Anti-Blacklisting
Pricing
Trial version
You have to buy the license before even trying it out
Affordable
Unacceptably expensive
Reliability
Internet connection problems
Downloading process continues whenever the connection is restored
You have to restart the download manually
Software crash
Remembers the last working state and picks up from where it left off
It's a usual thing to lose data in the process
Power outage
Continued productivity from the point of stoppage
No safety measures for power failure
Support
Friendly and super responsive online community and 24/7 customer support
No community around the product, non-existent customer support
System requirements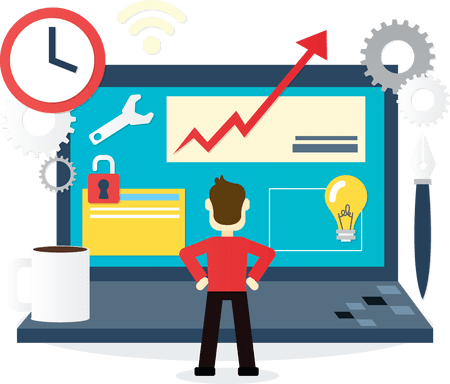 Windows XP / Vista / 7 / 8 / 10, 32 or 64-bit
Windows Server 2003 / 2008 R2 / 2012 / 2016
Apple Mac OS X (10.5 or later)
Java 6 or later required (included in the installer)
Pentium Core 2 Duo or higher (300 MHz+)
256 MB RAM
100 MB disk space
Download
Our software is the best
The IQUALIF Yellow and White Pages Extractors dominate the competition with their speed and the sheer amount of extracted data.
Questions About Iqualif
Once you download the scraper here, just open the downloaded file and follow the instructions of the install wizard until the scraper is installed.
It's not that complex. All you have to do is:
Choose the country from which you want to have new clients
Choose the specific cities you are interested in
Choose the types of business you want to market to
Hit 'Search'
And just watch as our software finds you new clients
To get a license for the IQUALIF Pages Extractors, press the 'Buy' button above and you will automatically get redirected to the iqualif.com page. Once you're there, click on the 'Add to cart' button, and then click the 'proceed to checkout' button. All that's left for you to do is to fill in your payment details and the license is yours!
To activate the license, launch the IQUALIF application, click the "?" on the left side of the upper menu, then click "License". Next, you will see the "Activate license" item, enter the license key and click "OK" - voila, you're all set!
For some directories, the "*" sign implies a general search without specifying a city or a street - that is, without any filters being applied. For example, if in IQUALIF US White you select zip code "1000" and in the city field you enter " New York", the software will extract every single street in New York. And if you select the zip code "1000" and put the "*" sign in place of the city, the software will extract all the streets in all cities in which the zip code "1000" is found.
You may think the reason for this is a software crash or computer freeze, but this actually happens because your IP is blacklisted. In this case, the software will constantly try to reload the page. The download progress will remain at 0% until your IP is removed from the blacklist. To exclude your IP from the blacklist, try restarting your Internet connection.
There are several ways to do this:
reboot the router
use VPN
use a proxy server
when using mobile Internet - switch to flight mode and back
use the system embedded in our software
You may see the "Invalid Server Response" message when you start the program, when you try to activate a license or a trial version, or when you try to update the zip code/city/street. This happens due to one of two reasons:
1 - This is your first time using IQUALIF on your computer. In this case, all you have to do is disable the Windows firewall or the built-in antivirus and restart the application.
2 - Your version of IQUALIF is outdated and is no longer compatible with the current version of our remote server. There are a couple of solutions:
Uninstall the current version of IQUALIF completely and install the latest version in its place
Update IQUALIF. If the message appears during activation, go to the next window by clicking "Cancel" in the lower right corner of the product activation window and update IQUALIF in the main window - click "?", then "Update", then "Check for updates" and finally "OK" when the update is complete
3 - Temporary server error. In this case, wait for 10-15 minutes and try again. If the problem still occurs, write to our support team using the contact form on the main site, and we will contact you right away.
Of course, you can! If you're using Mac, the installer will automatically be downloaded in .dmg format, which is the installer for Mac.
Yes, the online payment is absolutely secure. While you can use a debit/credit card, PayPal, and even Bitcoin, the safety of your personal information is always our top priority - we take pride in never allowing your information to leak to any third-party service.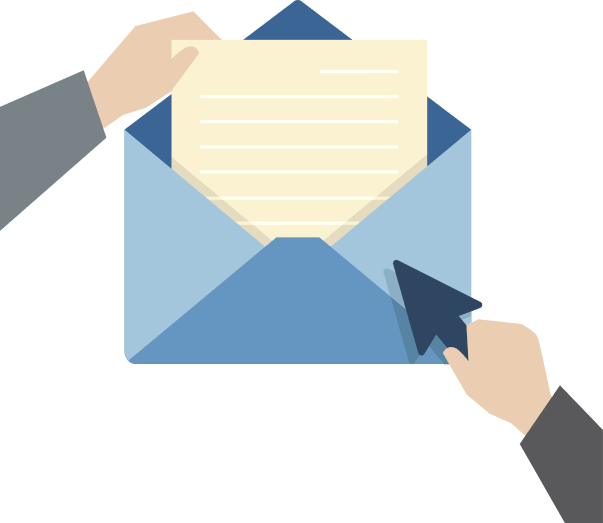 Get in touch